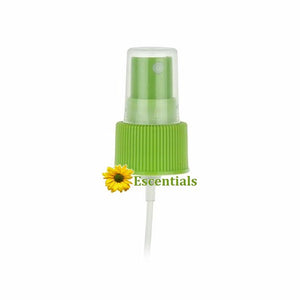 Lime Green Fine Mist Sprayer - 2 Pack
Product Description:
This is an offer for a 2 Pack of Fine Mist Sprayers.

Product Color: 
Lime Green

Product Dimensions: 
6.5 inches long dip tube
24-410 Neck

Product Uses:
This product is for bottles with a 24-410 neck size.  This product produces a fine spray mist and has a lock to prevent spraying when not in use.
Care/Warning: 
Run hot water through the dip tube to clear any blockages.
---
We Also Recommend
---